I just realized something.
Sure enough, it took a while, but still.
Like. UnsraWの話だけどさ。
I really like their new look. Like, the outline of it.
勇企の事
The look in general. As in.
勇企
Black.
勇企のコト
The fierceness.
勇企の事!
... The stark contrasts. Black, white, red. Like, FLASH.
ユゥ鬼!
Quite a wicked turn from the all-covering-uniforms.
Well to be honest it's not about being covered or not but I guess it's just really flashy when you went around covering about every part of your body, and suddenly there's
hips
bellies and thighs and chests and
ゆうきーー
what not. ... *clears throat*
Like. [Uhm I should have mentioned a "sorry for incoherence" in the beginning of my post. Truly sorry. ... Forgive my incoherence please.]
Self, prepare for brain-failure as you scroll down, again.
Actually, prepare for heart-failure, too.
Ready?
Go!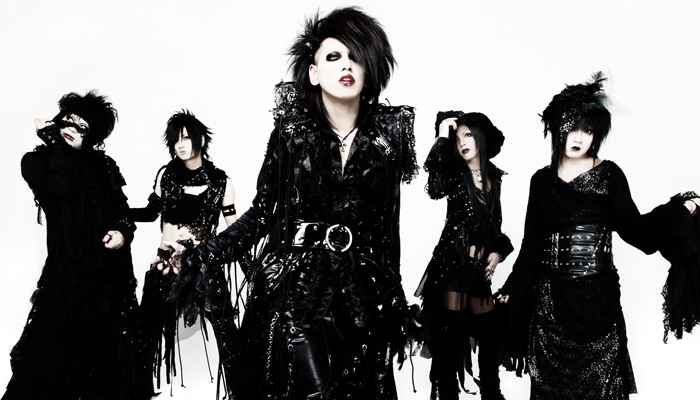 Mmhhnnnnnngh.
Kay so, since I managed to not stare for five minutes without blinking this time
hippppsssssss
... I can go right down to the issue at hand. [Uhh... While typing 'go... down' my fingers stopped working properly, so in the end I needed five minutes for this tiny paragraph until I had it typed down correctly. Ahah. Yay. Fail. ]
I guess it's pretty obvious that Jin's new look would make one think of witchessss... *laughs* Well yeah, even Shou and Jin were talking about it. 魔女っ子迅ちゃんって *laughs* Does sound good though, really, heh. I like it, anyway XD
So.
After a while, it struck me.
Would you please look at this.
Okay? Looked at it?
Burnt into your brain?
All clear?
Okay, then please look at this.
Do I have to comment this?
DO I?
XDDDDDDDDDDDDDDDDD
I love this. Like. Ahahahahahaah <33333333333333333333333333
Actually close to crying now XD